Skip to Content
What Is The Busiest Time Of Year For A Dental Practice?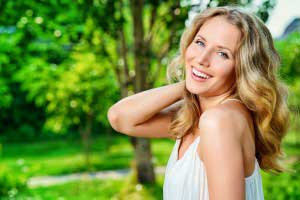 With the first day of summer officially come and gone now (can you believe we're halfway through 2016?!), we are booking return hygiene appointments into December! I get asked by patients quite often what time of year is our most busy. The busiest time of year for a dental practice tends to be back-to-school time and the very end of the calendar year before dental benefits expire for those who have them. However, these are also some of the best times of year to take advantage of price or value-added specials. Conversely, we tend to find that summer is a bit less demanding. Our patients (like us!) are enjoying vacations, more time at home with the kids, and they're spending as many warm, sunny moments outside as possible, soaking up fresh Wisconsin air! Scheduling a summer sit-down with Modern Touch Dental has its benefits, too, though:
Same-Day Treatment Is Possible
With slightly lower demand for the doctor's time, there's a better chance that you'll be able to have any necessary treatment started/completed the same day as a diagnosis! While we can't promise this, we can say with certainty that same-day treatment is a good possibility in the summertime. To steal a line from Chili… "Get in, get out, get on with your life!"
More Early Morning and Evening Appointment Availability
Those ultra-coveted early morning and evening appointments that fill up quickly during the busy school year are more available during the dog days of summer. People, in general, aren't as bound by work, extracurricular, and academic commitments, so coming in at 1 pm or 2 pm is feasible. If your appointment availability is still limited in the summer, however, you will have a better likelihood of securing the early morning or evening appointment time that is most convenient for your schedule.
It's Cool!
…literally. Our offices are well air-conditioned and kept at a crisp temperature throughout the summer. If you can't take the heat outside, step inside our offices for relief and dental restoration! Your pets and your pearly whites will thank you 😉
What's your busiest time of year?