Skip to Content
General Dentistry Specialists in Wisconsin
Modern Touch Dental provides caring, professional care to your whole family at our Wisconsin office. Your needs could include a routine checkup or treatment for gum disease, and we gladly offer the general dentistry you need to maintain optimal oral health. Our team shares a dedication to the Wisconsin community and the patients we treat. Every visit you make at our office is simple and comfortable through each step of your treatment. You'll enjoy a smooth, easy appointment starting when you schedule it and up to when you walk out our door. Many people don't enjoy dental visits, and we understand the stress that can cause. Our caring staff wants to change that outlook through our services for every member of your family. Visit the team at Modern Touch Dental for your next appointment. We'll help you book your appointment and coordinate your schedule.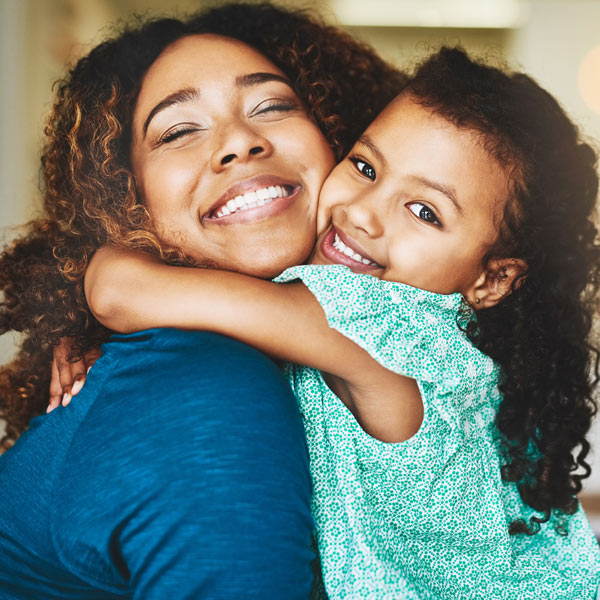 Keeping Your Bright White Smile is Our Pleasure
Staying current on general dental care is vital to keeping your mouth healthy and preventing unnecessary infections, decay, and other issues that inflict pain and damage. Modern Touch Dental ensures each patient gets the thorough general services they need for a beautiful smile, such as oral health at home, and including the following:
Biannual Cleanings (ADA-recommended)
During a cleaning, we remove any buildup of plaque or tartar on your teeth, floss them, and polish your teeth for a clean, smooth finish.
Digital X-Rays
With digital X-rays, we get a high-definition image of the underlying structure of your mouth. You don't have to deal with bitewings or other discomforts that accompany conventional X-rays. This imaging method also emits far less radiation, so patients of any age have a safer visit.
Limited/Comprehensive Exams
Our caring team of professionals evaluates the condition of your mouth to detect any signs of decay, infection, or other issues. We'll also check your current restorations to make sure they're in good condition.
Periodontal Gum Therapy (Support Oral Systemic Health)
Your gum health is linked to your heart and overall health, so we make sure your gums stay in top shape. Our periodontal gum therapy will resolve any irritation or infection and prevent difficult issues such as tooth and bone loss.
Oral Cancer Screenings
When we examine you, we'll thoroughly check your tongue, lips, gums, and other tissues for early signs of oral cancer growth. You can eradicate oral cancer quicker and simpler when we detect it as soon as possible. If left untreated, it can grow and spread, becoming a more severe condition that takes a toll on your wallet and the tissue in and around your mouth.
Surpassing Expectations for Your Comfort
General dentistry covers all types of exams and screenings to keep you and your smile happy and healthy for longer. We'll take a close look at your teeth and gums to get you the best results. We'll discuss every step of our process to help keep you updated and at ease while in our office. Give us a call for a proper exam and screening. Please contact one of our offices in Glendale, WI or Hartland, WI at your earliest convenience!