Skip to Content
Wishing You Had a Whiter, Brighter Smile?
Over time, our teeth inevitably suffer from our day-to-day behaviors. Coffee stains, tea stains, wine stains, nicotine damage… even certain medications can weaken teeth.
But, did you know? The #1 cause of tooth discoloration has nothing to do with habits. It's AGING! While it's easy to groan about growing older, this unavoidable culprit of yellowing teeth everywhere also happens to be what gives us an ever-expanding circle of friends and family, incredible memories, and that invaluable "mama told you so" wisdom. Whether you're 19 or 90, don't let aging teeth cause you to suppress your smile or feel self-conscious! Whiten!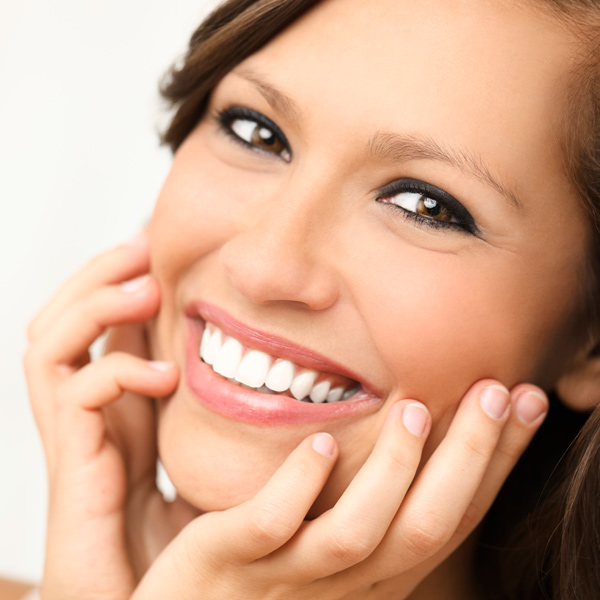 KöR Whitening System
This system includes the creation of custom, ultra-thin trays with professional whitening gel (worn while sleeping) plus an in-office whitening visit to help you obtain the whitest, most beautiful smile of your dreams. In a carefully monitored environment, we use a highly concentrated bleaching agent that has the potency to yield immediate results. Double bonus: sensitivity experienced with whitening toothpaste and "over the counter" whitening strips are eliminated for most patients due to our gel's special formula.
Modern Touch Dental makes an impression for your custom trays
Whiten at home for 2 weeks (while sleeping!) using your custom trays
Whiten in-office during a 1-hour visit to Modern Touch Dental
Many of our patients benefit from a boost in confidence after their first treatment is complete.
Schedule Your Appointment Today
Give us a call to schedule your appointment and start feeling confident in your smile. Schedule your smile makeover from our team of experts. Please contact one of our offices in Glendale, WI or Hartland, WI at your earliest convenience!